IT'S HERE!!!!!!!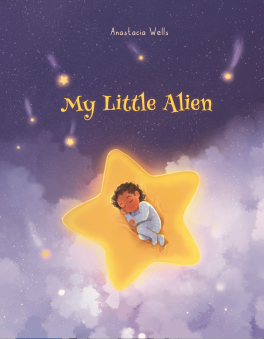 If you have ever wanted to learn from where babies are born,
then expect these pages to become well worn!

Babies—whether unexpected, long-awaited, adopted, or rainbow—have their origins among the stars! And one woman is going to find out if a magical baby will become hers to love and cherish forever.

Join us in this magical rhyming bedtime story that answers the age-old question, "Where do babies come from?" Young children and parents alike will enjoy this beautifully illustrated, heartwarming story of surprise, longing, and answered prayers. Featuring a "To" and "From" personalization page, this book makes a perfect gift for baby showers, birthdays, and new parents to celebrate a little alien coming into their world.